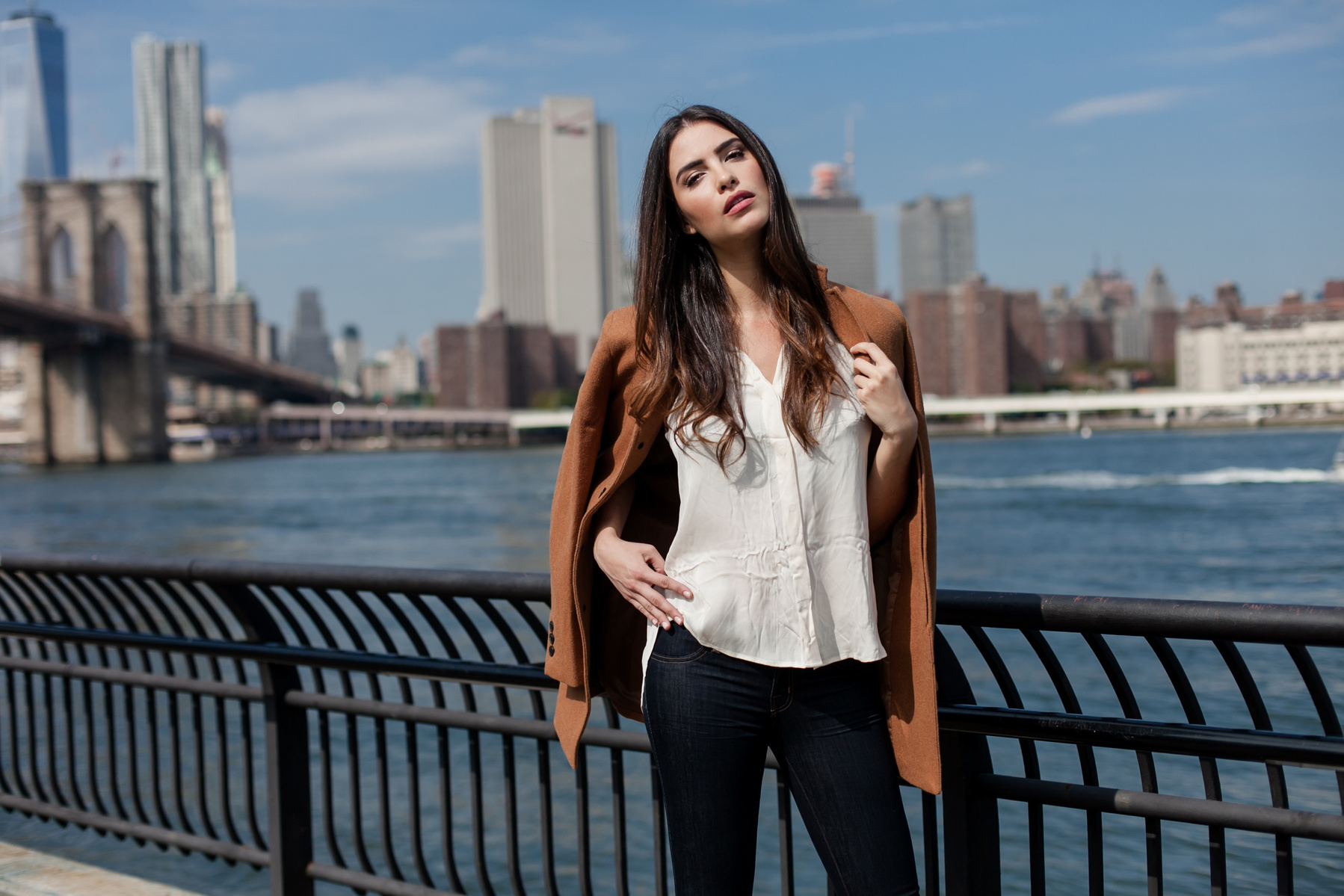 Of course the ultimate goal is to travel and to make money while doing it, but sometimes that doesn't happen. Sometimes life throws us opportunities to travel with the price of making ends meet rather than making money.
Something I was challenged with when I first started traveling was having to front the costs with little idea of what to expect. Now many of you may be saying, "Why/how didn't you know?" The simple answer: working with modeling agencies means everything is last minute.
If I email an agency earlier than a week and a half ahead of time, they'll tell me to email them when my trip gets closer.

Sometimes even a week and a half is a little too soon. They want a heads up, but not too much of a heads up.
When I first started traveling, it was to get my name out there and make connections. I knew I wouldn't be making money. Most of you know as a test photographer it is tough to make money, especially at first. You definitely have to pay your dues! The benefits:
I was able to make connections and add some new agencies to my list

I was able to build my portfolio
I was able to work with models from all over the world
I started traveling as soon as I graduated from college – literally a week after graduation, I was on a flight to Colorado for 10 days to work with a brand I'd heard of but had never met. The goods:
They covered travel + lodging + two day rate.
Although not my initial rate, I had the option to book other shoots while I was there so I really couldn't complain. Talk about an awesome set up!
I had the best time, made so many new friends and had some of the best experiences I will cherish for a lifetime.

Let's go back really quick to the part where I mentioned it wasn't my initial rate. I'm going to be straight with you, it was 1/4 of my initial rate! I had a choice to make… What meant more to me: making money or making memories?
At this point, I was straight out of college and of course I wanted to have that awesome experience of making money right out of school, but I also knew it would be well worth the memories. So I took the job (obviously!) and made so many awesome memories AND I was also able to book a bunch of other portrait sessions and test shoots. This was the ultimate dream: making money while making memories.
As I mentioned, making money while making memories doesn't always happen. Let's take my trip to New York, preferably my second trip for a month and a half alone. This trip I originally was supposed to go with a dear photographer friend of mine, but unfortunately at the last second he couldn't make it. I was left with the decision to think if only forever or just bite the bullet and go!
Again so obvious, I went and fell in love with living in New York. This didn't come without stress though. I was 100% stressed purchasing my ticket because I had no clue where I was going to stay, what I was going to do other than connect with the agents and models I already knew, but praise God it all worked out. I saved up, so whatever I made was profit, which wasn't a whole lot, but I made more than I can count in memories and experiences.
Note: I loved the experience so much, I went back a month later for 2 and a half months with not nearly as much saved up. It only made me hustle more.
Are you getting it? Memories, experiences, traveling, new cities, new friendships and so much more. Is it worth it to you to make ends meet and have new experiences or does it mean more to you to make money?
Note: Don't forget to factor in what you spend your money on. I'm not a huge gear-head, so my money isn't normally going to gear, but I'm a huge lover of travel, so I'm always ready for the next adventure!
This subject has been very heavy on my heart because I have been faced with multiple opportunities where the client is willing to pay my fee, which will cover my flight + lodging, but that's it. When I first started facing this challenge, I went to other photographer friends and asked what they would do. Many said "have the client pay your fee + travel + lodging" or "do a reduced fee and have them pay travel + lodging."
It wasn't until I asked my friend Michael Sasser that I received some of the best advice. He simply asked me "What means more to you: traveling or making money?" This really hit home and took me back to my days in New York in my first loft in Bushwick, where my roommate Mike Gaman told me he would rather make ends meet and travel somewhere cool than not go at all because of money. I've re-thought everything and it's taken me back to my roots aka my initial trip to Colorado.
Note: You can advertise and book other shoots in the area, so don't let the initial inquiry hinder you from going.
Now on the other hand, we all have bills to pay, so I'm not saying to have this mentality with every single job that comes up. I'm not saying to say yes to every opportunity that means you can travel and make memories. I'm not saying take a ridiculously low rate just so you can travel. What I am saying is think before you react. Don't say no before you think through all the potentials of said opportunity. Sleep on it. Pray about it. Take a step back. Then react.
So sit back for a second and really let this sink into your brain: What means more to you: traveling and making memories or making money?
One final & extra awesome note: If you feel butterflies in your stomach or are extremely nervous, it probably means you need to go for it!! I was SO nervous when buying my ticket to New York, but I knew I would regret it if I didn't.